Author
Message
markB
Newbie



Joined: Jul 29, 2009
Posts: 451



Posted: Tue Dec 08, 2009 1:50 pm

Post subject: 'Eating The Planet' Report

---

We donít need to be cruel to farm animals to feed people, now or in the future. Thatís the conclusion of

Eating the Planet

, the latest research commissioned jointly by Compassion in World Farming and Friends of the Earth.

Ther new report outlines the ultimate win-win scenario: feeding the worldís 2050 population without intensive agriculture is not only good for animal welfare but also provides environmental benefits such as promoting biodiversity and reducing pollution.

All of this is extremely heartening news because two out of every three farm animals worldwide are currently in factory farms. Some policy makers wrongly suggest the only way to feed a burgeoning human population is to condemn even more farm animals to a life of unimaginable suffering. Now we have detailed proof to strongly refute this argument.

Please read more and download a free copy of the report from:

www.ciwf.org.uk/what_we_do/factory_farming/eating_the_planet.aspx?ea.url.id=20799&ea.campaigner.email=YhElikRR25urx1qXonxqmw

Compassion in World Farming exists to end factory farming and advance the wellbeing of farm animals worldwide. This latest report points the way to achieving our goal.
All times are GMT + 10 Hours






You cannot post new topics in this forum
You cannot reply to topics in this forum
You cannot edit your posts in this forum
You cannot delete your posts in this forum
You cannot vote in polls in this forum

Are you really that hungry?
'Go Vegetarian!'

The green book on vegetarian nutrition. Download free HERE.
'Eating Up the World'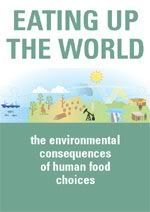 Download free HERE.
Animals Australia 'Unleashed'

Animals Australia 'Unleashed'
Meat Free Petition
Latest in Clinical Nutrition Vol.16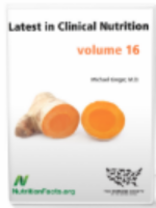 The latest volume of this series is now available. Click on image for more info.
Healthshare
Facebook