Author
Message
markB
Newbie



Joined: Jul 29, 2009
Posts: 451



Posted: Mon Aug 24, 2009 3:26 pm

Post subject: Aussie Restaurants Creating More Veg Options

---

Australian restaurants are heeding customer calls for tasty vegetarian menu options according to a recent survey of food service businesses.

Of those surveyed, 56% said they were cooking up more plant-based options than they did a few years ago and nearly a third said more than 30% of their main dishes were vegetarian.

The survey, conducted by Restaurant and Catering Australia, in collaboration with National Vegetarian Week, aimed to gauge the extent of vegetarian and healthy options on menus and whether this had increased in recent years.

Respondents said that food like pumpkin and spinach lasagne and vegetarian korma were winning customers over, with three quarters of restaurant and café owners surveyed saying their patrons were ordering more vegetarian meals than they used to.

The survey also found that chefs felt confident preparing vegetarian meals, with nine in 10 saying they devised recipes for vegetarian options themselves.

"The type of food available in Australian restaurants is constantly evolving as consumers' taste preferences and focus on health priorities change.

"This survey shows that businesses in the industry are responding to the diverse needs of the community," said Restaurant and Catering Australia CEO, John Hart.
All times are GMT + 10 Hours






You cannot post new topics in this forum
You cannot reply to topics in this forum
You cannot edit your posts in this forum
You cannot delete your posts in this forum
You cannot vote in polls in this forum

Are you really that hungry?
'Go Vegetarian!'

The green book on vegetarian nutrition. Download free HERE.
'Eating Up the World'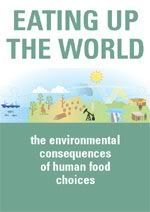 Download free HERE.
Animals Australia 'Unleashed'

Animals Australia 'Unleashed'
Meat Free Petition
Latest in Clinical Nutrition Vol.16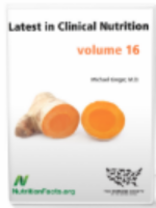 The latest volume of this series is now available. Click on image for more info.
Healthshare
Facebook