Author
Message
stardrifter
Newbie



Joined: Oct 04, 2007
Posts: 28
Location: Sydney


Posted: Wed Oct 31, 2007 12:10 pm

Post subject: Fountain Vegetarian Restaurant - Review

---

Hi all,

I finally went to this restaurant so thought I'd let everyone know how I found it.

The menu is huge, so much to choose from, admittedly I didn't know what half the stuff was! (Never been to vegetarian restaurant before!) We went for dinner but they do yum cha on the weekends too, and are open for lunch on select days (see bottom for full details.)

The people who work there are all asian, and most of the customers were asian too (which is a good sign I think.)

On the menu it explains that all "meat/seafood" mentioned is actually made from vegetarian products and it has a really good explanation of the different items listed on the menu (eg. "Lamb" - made from the fibres of chinese mushroom, "Ham" - made of soy bean and wheat protein with sauce and flavour.")

Entrees & Appetizers include Fragrant & Sweet Peanuts (crispy fried peanuts with sweet vinegar,) Roast Beijing "Duck" (soy "duck" with carrot, cucumber and celery wrapped in wheat pastry,) Crispy Fried Wontons (deep fried minced vegetables wrapped in egg pastry,) Taro "Fish" Fingers (deep fried taro in bread crumb,) Pod Mun Pla (fried thai "fish" cake - Thai style tofu
cake with lemongrass, grean beans and chilli paste.)

They also do soups (eg. Sichuan hot & sour soup, spinach soup with pine nuts.)

We skipped the entrees/appetizers to go straight for the mains (so we'd have room for dessert!)

On the menu mains are under the headings Browned Braised, Hot Pot, Spices Sizzling Plate, Crispy Fried, Sweet & Sour, Smoked and Steamed Quick Stir Fried and include Braised Soy Tenderloin, Fried Sweet Tofu Pillow, Lucky Lion King in Hot Pot (Combination dish of soy-meat ball made of tofu, mixed vegetables and spices,) Sizzling Tom Yam "Fish" (deep fried bean curd "fish" on banana leaf topped with tom yam and chilli sauce,) Mongolian Golden Treasure (soy nugget with pineapple, "ham," capsicum and fresh chilli in sweet and sour sauce.)

We had Green Curry (under Steamed Quick Stir-Fried) which is potato fried with capsicums, cauliflower, broccoli, mushroom, fresh basil, kaffir lime leaf and green curry sauce. Apparently this dish is very spicy so we asked for it to be made only mild, which the chef was happy to do. This dish also included some sort of vegetarian "meat" which it doesn't mention in the description, but whatever it was, it was delicious. The dish was absolutely mouth-watering and we ate the whole lot (would've licked the plate if I could!)

Our 2nd main was Sizzling King's Oyster Mushroom (fried fresh oyster mushroom, green pea, basil, carrot in black pepper thick sauce.) Now I wish we had asked about this dish because it came topped with seaweed and the oyster mushroom (which we thought was just a variety of mushroom) was actually made to resemble fish and the whole dish had a really fishy taste (well more an ocean taste than a fish taste!) It was really strong and neither my husband nor I liked it at all. I picked off the seaweed as best I could to try the vegetables - but again they tasted "oceany." So we were really disappointed with this dish. Although if you like seaweed and that type of flavour you'll probably love this dish!

I never did like seafood very much (pre-vegetarian days) and definitely not seaweed, so I'll be staying away from any of the dishes that are "seafood" based in the future (just got to remember to ask the waiter/ress which ones they are....)

We originally ordered the Tropic Lovers fried rice but were later told it was unavailable that night, so we went for Fountain Fried Rice which was very, very yummy.

Luckily we were still hungry because the dessert menu looked delicious. On the dessert menu are things like Chocolate mousse with cherry and cream (I had this one and it was absolutely heaven, I'd go back just for that!), White chocolate mousse with mixed fruit and cream (that's mine next time!), vegan soya ice cream (yep, dairy free,) ginger bread pudding with butterscotch sauce, coffee chiffon cake, herbal jelly with fruits, vegan chocolate cake and cheesecake served with strawberry sauce (my husband had this and said it was delicious, I tried it and usually I don't like cheesecake but this was yum!) They make their desserts (like the cheesecake and mousse) on the premises so they are nice and fresh.

They have a fantastic selection of herbal teas plus normal tea, plenty of fresh squeezed juice (citrus and vegetable,) coffee with the option of soy milk, iced chocolate and coffee, spring water, Lipton iced tea and smoothies. Plus the usual soft drinks.

On the night we went there was a large table of people so service was a bit slow. The restaurant is a bit hard to find as it is on the ground floor of a high rise block. If you turn where the service station and McDonalds is at Norwest, continue straight through the roundabout it is just a little way down on the right (it's the last building on the right before the river.)

Overall, I would highly recommend this restaurant. The food is delicious and healthy, the prices are reasonable (appetizers $4 per serve, entrees $5.50 per serve, mains $15 - $20, soup $5 to $12, desserts $4.50 to $6.50.) The staff are very friendly, helpful and accommodating. They can cater to people who are allergic to/have intolerances of peanut, dairy products and gluten (just mention this to your waiter/ress.) Pleasant surroundings, the restaurant is decorated tastefully. I will definitely be going back, great vegetarian food that I don't have to cook myself!

Their website is www.fountain-veg.com.

Fountain Vegetarian Restaurant
5 Celebration Drive, Unit G01,
Bella Vista (Norwest)
Phone: 02 9629 1881

So if you don't feel like cooking, ring and make a booking! It's worth the trip!
_________________
We are all spiritual beings having a human experience....
All times are GMT + 10 Hours






You cannot post new topics in this forum
You cannot reply to topics in this forum
You cannot edit your posts in this forum
You cannot delete your posts in this forum
You cannot vote in polls in this forum

Are you really that hungry?
'Go Vegetarian!'

The green book on vegetarian nutrition. Download free HERE.
'Eating Up the World'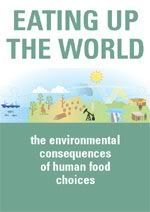 Download free HERE.
Animals Australia 'Unleashed'

Animals Australia 'Unleashed'
Meat Free Petition
Latest in Clinical Nutrition Vol.16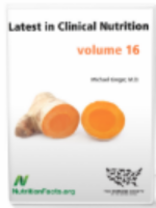 The latest volume of this series is now available. Click on image for more info.
Healthshare
Facebook