Author
Message
markB
Newbie



Joined: Jul 29, 2009
Posts: 349



Posted: Tue Apr 14, 2009 12:25 pm

Post subject: Monthly On-line Cooking Classes

---

'I Feel Good' will soon be running on-line cooking classes each month.

They will make a cooking show featuring new vegetarian/vegan recipes, lots of healthy vegetable cooking tips and some great ideas about how to live a happy, healthy, more conscious and
meaningful life.

The cooking videos will be placed on the 'I Feel Good' members'
subscription website where people can log in and watch the cooking class, plus download and print out the recipes to make their own cookbook.

This new service will be available soon.

If you are interested in becoming a member, go to: www.ifeelgood.com.au/priority_notification.html

Register your details and you will receive priority notification of the launch date. By subscribing to priority notification they will also give you a special discount on your enrollment for being one of their first customers.
All times are GMT + 10 Hours






You cannot post new topics in this forum
You cannot reply to topics in this forum
You cannot edit your posts in this forum
You cannot delete your posts in this forum
You cannot vote in polls in this forum

Are you really that hungry?
'Go Vegetarian!'

The green book on vegetarian nutrition. Download free HERE.
'Eating Up the World'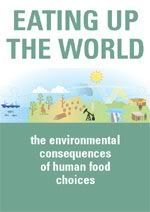 Download free HERE.
Animals Australia 'Unleashed'

Animals Australia 'Unleashed'
Meat Free Petition
New Product
Healthshare
Facebook