Author
Message
fugufish
Newbie



Joined: Sep 27, 2007
Posts: 1



Posted: Wed Oct 03, 2007 9:30 am

Post subject: I am adding vegan alternatives to my cafes menu

---

Hi There

I have been a vegan for the past 10 years and have decided to add vegan alternatives to mainstream menu items in my cafe. I co-own this cafe with my husband who is omni and therefore am not able to simply sell vegan food. I want to give omni's the chance to sample vegan food at its best and see that vegan food is just as good if not better than its animal alternatives. I dont want to preach to people, I believe that my food will speak for itself and should any omni's ask me about my menu choices I will be able to inform them about my lifestyle and why I chose to add these items to my menu. I also want to give fellow vegans in my local area somewhere that they can go to get food that they know is totally vegan and that has been prepared separately from animal products. I am also going to offer home made fresh dairy and meat free substitutes. I realise that there are a lot of vegans who shun these "substitutes" however many do not and I also want to cater for those people with dietary intolerances who may not be vegan as well as people adhering to strict dietary requirements due to religious reasons. I feel that these people and especially vegan's are not being looked after locally and that they deserve to get these alternatives. I would like to know the general feeling out there as to my choice as well as anyone else who has gone down this road and who may be able to offer me any suggestions to make this a smooth and rewarding process.

Thankyou in anticipation for all replies

Fran )

stardrifter
Newbie



Joined: Oct 04, 2007
Posts: 28
Location: Sydney


Posted: Thu Oct 04, 2007 3:05 am

Post subject: Re: I am adding vegan alternatives to my cafes menu

---

Hi,

I think it is a fantastic idea and can only do good things. I don't think it would put off current customers, but it may very well attract new ones.

Definitely worth trying to promote the health benefits of not eating meat, etc. too. I wonder if it would be worth putting a fat/protein/etc content on the menu for each meal listing (if you have it) - it would be helpful for people watching their weight, and it's not something I've seen done before. Even better also do it with the meals containing meat because then it would be really obvious how much better the vegan meals are for the customer! Maybe a few posters placed around.. Oh, and if you get the natural health/vegetarian life magazine have these sitting on a table for people to read (while they wait for their take away order/for their meal.)

If you're looking for any new recipes I recommend having a look on www.youtube.com - there is heaps of vegan recipe/cooking videos on there.

Anyhow, I wish you luck and hope it goes well.
_________________
We are all spiritual beings having a human experience....
All times are GMT + 10 Hours






You cannot post new topics in this forum
You cannot reply to topics in this forum
You cannot edit your posts in this forum
You cannot delete your posts in this forum
You cannot vote in polls in this forum

Are you really that hungry?
'Go Vegetarian!'

The green book on vegetarian nutrition. Download free HERE.
'Eating Up the World'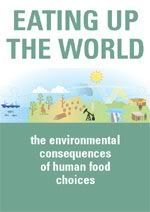 Download free HERE.
Animals Australia 'Unleashed'

Animals Australia 'Unleashed'
Meat Free Petition
Latest in Clinical Nutrition Vol.16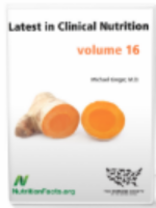 The latest volume of this series is now available. Click on image for more info.
Healthshare
Facebook