Author
Message
markB
Newbie



Joined: Jul 29, 2009
Posts: 451



Posted: Thu May 29, 2008 7:11 pm

Post subject: Greenpeace Origami Whale Petition

---

Join the mass online protest against whaling in the Southern Ocean. Create your own electronic whale out of virtual origami paper, and send it "swimming" with a personal message to the Prime Minister of Japan.

In just over a month, the International Whaling Commission (IWC) meets in Chile. Japan will be pushing hard for approval to resume full-scale commercial whaling. Greenpeace will be delivering all the origami whales to the Japanese embassy in Canberra, highlighting them in the media, and showing them to IWC delegates in Chile.

Meanwhile, Greenpeace has released explosive evidence of corruption in the whaling program - where whale meat is being stolen and sold on the black market.

The scandal - resulting from a 3-month undercover investigation by the Greenpeace team in Japan - has made the front pages of newspapers across Japan and brought the entire whaling program into further disrepute. Increasingly, the Japanese public is concerned about their taxes subsidising an aging whaling fleet conducting fake science to justify a hunt for whale meat that few want to eat.

Now is the moment to increase the swell of international outrage about whaling with Greenpeace "Origami whales" and bring Japan into the fold!

Go to http://www.news.com.au/dailytelegraph/index/0,,5014144,00.html

stardrifter
Newbie



Joined: Oct 04, 2007
Posts: 28
Location: Sydney


Posted: Fri Oct 10, 2008 12:53 am

Post subject: Anti-whaling

---

Just wanted to say thanks to markb for putting all this info on the forum. Have created my whale (looks a bit like a 60's throw-back with a bit of bling, aussie version (lifesavers hat), poor thing!)
_________________
We are all spiritual beings having a human experience....
All times are GMT + 10 Hours






You cannot post new topics in this forum
You cannot reply to topics in this forum
You cannot edit your posts in this forum
You cannot delete your posts in this forum
You cannot vote in polls in this forum

Are you really that hungry?
'Go Vegetarian!'

The green book on vegetarian nutrition. Download free HERE.
'Eating Up the World'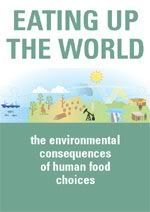 Download free HERE.
Animals Australia 'Unleashed'

Animals Australia 'Unleashed'
Meat Free Petition
Latest in Clinical Nutrition Vol.16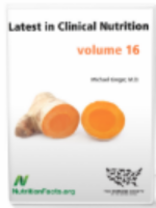 The latest volume of this series is now available. Click on image for more info.
Healthshare
Facebook