Author
Message
markB
Newbie



Joined: Jul 29, 2009
Posts: 454



Posted: Tue May 14, 2013 11:57 am

Post subject: Community Cabinet Meeting Protest - Live Exports

---

Investigations into the live export trade over the past three decades, by Animal Liberation, Animals Australia and other animal groups, have exposed much horror and suffering for the animals involved.

Despite many public exposés in more recent time from the work of Animals Australia - most recently in Egypt (http://bit.ly/17IVHMt) and Malaysia (http://bit.ly/13BKQSF) - very little has changed. The Government's attempts to regulate an industry of cruelty have repeatedly failed (http://bit.ly/16tfqSl) and will continue to fail as long as this trade continues.

As we approach the Federal elections it's important we continue to put pressure on the Government to remind them that live export is an issue that will win or lose the support of voters who have clearly shown they care about how animals are treated. The Australian Greens, independent Andrew Wilkie and the recently-formed Animal Justice Party stand against the live export industry.

Please join Animal Liberation NSW on Wednesday 22nd May to peacefully protest outside the Australian Government Community Cabinet Meeting in Regents Park to continue the pressure put on the current government by Animals Australia in Melbourne and Animal Liberation in South Australia.

Let's remind Julia Gillard that as ethically-concerned citizens we will not be voting for a party that allows the live export industry to continue.

If you are currently residing in the electoral Division of Blaxland you can register to have your say at the Public Forum on the evening!

Please let us know at education@animal-lib.org.au if you have registered (see details below).

www.dpmc.gov.au/community_cabinet/docs/regentspark_public_annoucement.pdf

WHEN: Wednesday, 22 May (4-6pm)

WHERE: Regents Park Christian School, 59 Regent Street, Regents Park

WHAT: Bring yourself and any signs you may have made (if you don't have any of your own they will be provided).
All times are GMT + 10 Hours






You cannot post new topics in this forum
You cannot reply to topics in this forum
You cannot edit your posts in this forum
You cannot delete your posts in this forum
You cannot vote in polls in this forum

Are you really that hungry?
'Go Vegetarian!'

The green book on vegetarian nutrition. Download free HERE.
'Eating Up the World'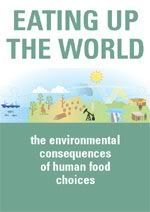 Download free HERE.
Animals Australia 'Unleashed'

Animals Australia 'Unleashed'
Meat Free Petition
Latest in Clinical Nutrition Vol.16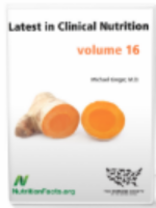 The latest volume of this series is now available. Click on image for more info.
Healthshare
Facebook