Author
Message
markB
Newbie



Joined: Jul 29, 2009
Posts: 451



Posted: Wed Apr 17, 2013 1:54 pm

Post subject: Petition For Container Deposit Legislation

---

State Premiers have the power to make Cash for Containers national, and they are coming together at the Council of Australian Governments (COAG) meeting this Friday, 19 April.

Greenpeace will hand deliver its 62,000 strong petition before the Premiers meet. We'd really like your name on it too. Click here to sign on now and help reach 80,000 names before the Friday deadline.

TAKE ACTION! Sign at http://news.greenpeace.org.au/rp//1238/process.clsp?t=290EC4DCC29FE037448FA0672756312E1F401FDCB5B81552E7CDDB12EC38B4C3C

Coke thought they had this – until Greenpeace got involved, that is. So far we've managed to shame Coke at every opportunity, funding full-page newspaper ads and garnering huge media attention. We've drawn so much public attention to Coke's irresponsible behavior that it's given them a rather inconvenient PR backlash.

The fact is, we can still win this. Millions of Australians support Cash for Containers. Tens of thousands have put their name to the campaign. There is still widespread support among ministers to roll this out nationally – including the Premier of Victoria, Denis Napthine, who announced his support of national radio. And this time last week, state environment ministers pledged to "make a decision as soon as possible."

You can help make sure they make the right decision by adding your name to the petition right now.

Opportunities like this are rare, so we have to seize them when we can. This scheme could transform how Australians deal with rubbish. It has the potential to keep tonnes of trash out of the environment. The millions of seabirds that choke to death on plastic pollution every year could be saved. If we succeed, the rewards for the beaches and waterways Australians hold dear are priceless.

Coca-Cola would prefer you to keep quiet and leave influencing politicians up to them. Don't let them get away with it.
All times are GMT + 10 Hours






You cannot post new topics in this forum
You cannot reply to topics in this forum
You cannot edit your posts in this forum
You cannot delete your posts in this forum
You cannot vote in polls in this forum

Are you really that hungry?
'Go Vegetarian!'

The green book on vegetarian nutrition. Download free HERE.
'Eating Up the World'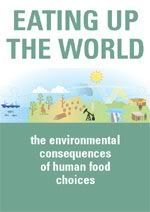 Download free HERE.
Animals Australia 'Unleashed'

Animals Australia 'Unleashed'
Meat Free Petition
Latest in Clinical Nutrition Vol.16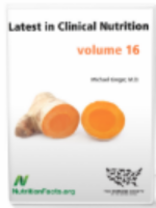 The latest volume of this series is now available. Click on image for more info.
Healthshare
Facebook