Author
Message
markB
Newbie



Joined: Jul 29, 2009
Posts: 451



Posted: Tue Apr 16, 2013 6:03 pm

Post subject: Plant-based Nutrition Basics Course - Sat, 1 June

---

Plant-Based Nutrition Basics for Optimal Health and Weight Loss

When: Saturday, 1 June (10.00am)

Where: Cartwright Public School (South West Sydney)

Cost: $25 per person (no concessions)

Organiser: Macarthur Community College and Eve Nguyen

If you are wanting to know what foods to include in your meat-free diet to obtain optimal health then this course is for you!

Learn about the foods that provide key nutrients required in everyone's diet. Gain an insight into how you can incorporate these foods into recipes and your weekly menu. Gain tips on how you can optimise your diet for weight loss.

Plant-based diets have largely been studied for their health benefits - such as reductions in high blood pressure, cholesterol, diabetes and certain cancers while improving digestive health and enabling better weight management. Learn more about this research and learn how to optimise your diet for improved health, vitality, energy and maximum health benefits.

Agenda

Macro nutrients: carbohydrates, protein and fats
Micro nutrients: B12, iron, calcium, vitamin D, iodine, zinc
How to optimise nutrient intake
A look at legumes
An insight into soy
Meal preparation tips
Kitchen set-up for health eating
Inspiration to get eating healthy!!

Bookings and more info www.macarthurcc.com.au/modules/details?ModuleID=WL2078-16

Or contact Macarthur Community College:

Email: enquiry@macarthurcc.com.au

Tel: 02 9826 6455.

Please book by 27 April.
All times are GMT + 10 Hours






You cannot post new topics in this forum
You cannot reply to topics in this forum
You cannot edit your posts in this forum
You cannot delete your posts in this forum
You cannot vote in polls in this forum

Are you really that hungry?
'Go Vegetarian!'

The green book on vegetarian nutrition. Download free HERE.
'Eating Up the World'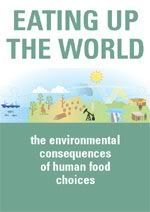 Download free HERE.
Animals Australia 'Unleashed'

Animals Australia 'Unleashed'
Meat Free Petition
Latest in Clinical Nutrition Vol.16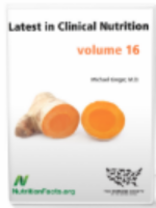 The latest volume of this series is now available. Click on image for more info.
Healthshare
Facebook