Author
Message
markB
Newbie



Joined: Jul 29, 2009
Posts: 451



Posted: Tue Apr 16, 2013 5:39 pm

Post subject: 'Healthy Eating for Life' Course - May-June

---

Healthy Eating - for Life!

This is a six-week vegan nutrition and cooking course which runs for six Saturdays beginning 11 May (from 2.00 t0 4.00pm).


Where: 1B Bulls Road, Burraneer, Sydney

Cost: $270 per person early-bird discount (until 15 April, then $300 full price).

Organiser: Robyn Chuter from 'Empower Total Health'

This course is presented by Robyn Chuter, vegan naturopath and nutritionist. It's not simply a vegan cooking course, but a distillation of 22 years of study, clinical practice and kitchen experimentation into a six-week nutrition and cooking course that will fully equip you with the knowledge, techniques and recipes to overhaul your eating habits and set yourself (and your family, if you're cooking for one) on the right course for a long, healthy, disease-free life.

The registration fee includes a 7-disc DVD and CD-ROM set containing six hours of nutrition webinars with all 40 recipes demonstrated on video as well as printable recipes.

Bookings and more info www.empowertotalhealth.com.au/#/cooking-classes/4561088211

Or contact Robyn Chuter:

Email: robyn@empowertotalhealth.com.au

Tel: 02 8521 7374

Please book by 15 April for early-bird discount.
All times are GMT + 10 Hours






You cannot post new topics in this forum
You cannot reply to topics in this forum
You cannot edit your posts in this forum
You cannot delete your posts in this forum
You cannot vote in polls in this forum

Are you really that hungry?
'Go Vegetarian!'

The green book on vegetarian nutrition. Download free HERE.
'Eating Up the World'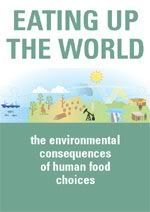 Download free HERE.
Animals Australia 'Unleashed'

Animals Australia 'Unleashed'
Meat Free Petition
Latest in Clinical Nutrition Vol.16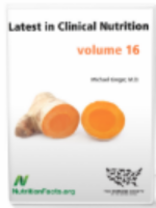 The latest volume of this series is now available. Click on image for more info.
Healthshare
Facebook