Author
Message
markB
Newbie



Joined: Jul 29, 2009
Posts: 451



Posted: Tue Nov 27, 2012 11:27 am

Post subject: The Power of Marketing!

---

The power of marketing. This is very disappointing that supposedly educated people can be so easily brainwashed by vested interests.

Below is an extract from a report on the the Meat and Livestock Australia's Red Meat Nutrition Program (a marketing exercise by the MLA to improve the image of red meat, knowing that it is proved to cause cancer, cardiovascular diseases and obesity:

"The proportion of health professionals (both GPs and dietitians) who
recommend that red meat should be served three to four times per week has increased markedly. GPs have maintained or increased their high levels of agreement with red meat nutritional statements since 2002. Similarly, the proportion of GPs recommending red meat three to four times a week for patients with high cholesterol and obesity has increased significantly.

Since 2001, the share of dieticians agreeing that red meat is an essential part of a health diet increased by over 15 percentage points, to an overall level of around 85 per cent.

Improvements were also seen with regard to a number of other statements, including lean red meat being advised to cholesterol patients and being part of obesity management."
All times are GMT + 10 Hours






You cannot post new topics in this forum
You cannot reply to topics in this forum
You cannot edit your posts in this forum
You cannot delete your posts in this forum
You cannot vote in polls in this forum

Are you really that hungry?
'Go Vegetarian!'

The green book on vegetarian nutrition. Download free HERE.
'Eating Up the World'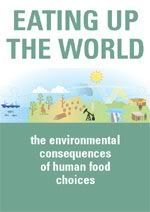 Download free HERE.
Animals Australia 'Unleashed'

Animals Australia 'Unleashed'
Meat Free Petition
Latest in Clinical Nutrition Vol.16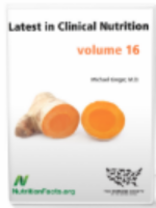 The latest volume of this series is now available. Click on image for more info.
Healthshare
Facebook