Author
Message
markB
Newbie



Joined: Jul 29, 2009
Posts: 451



Posted: Mon Sep 17, 2012 11:42 am

Post subject: Ali Baba Launches World's First Superfood Kebab

---

Ali Baba – Australia's largest kebab franchise – has developed the world's first Superfood K'bab.

Developed in partnership with dietitian, Joanne Turner, the 97% fat-free Superfood K'bab contains acai berries, blueberries, goji berries and tomato, as well as quinoa and chickpea falafel to deliver a nutrient powerhouse bursting with flavour.

A contemporary take on the middle-eastern classic, the Superfood K'bab is encased in a sodium-reduced wholemeal Lebanese wrap or, alternatively, a coeliac friendly gluten free wrap. At just 1,796 kilojoules per serve, the product offers a nutritionally balanced and satisfying meal option which is low in sugar, high in protein and an excellent source of fibre.

Dominic Cain, National Operations Manager for Ali Baba, says: "Our Superfood K'bab has been developed through extensive research in line with the changing tastes, needs and dietary requirements of Australians. Ali Baba understands the importance of a holistic approach to health and well-being – encompassing a healthy lifestyle that includes a balanced diet and regular exercise. This new product demonstrates our ongoing commitment to deliver this".

The noted health advantages of superfoods are beyond those of 'common' foods owing to their rich phytochemical and high antioxidant content which are known for their ability to fight against the harmful effects of free radicals, which damage DNA and cells, contributing to the process of ageing and the development of heart disease and cancer.

Joanne Turner says: "Superfoods provide essential nutrients and this kebab offers them without overloading the body with salt, bad fats and sugar – components linked to poor health.

"It is great to see that Ali Baba has taken this initiative to supercharge its menu by introducing a superfood product; they have also gone several steps further by increasing the amount of fibre and protein, as well as reducing the sodium and fat content of the product without compromising on the authentic Lebanese flavour".

The Superfood K'bab forms part of the company's strategy to deliver healthy, tasty and fair-priced convenient food. Part of this strategy includes launching an initiative to reduce sodium levels by a total of 50% across their entire menu.

The Superfood K'bab will be available in a measured portion size at all Ali Baba stores for a limited time only.
All times are GMT + 10 Hours






You cannot post new topics in this forum
You cannot reply to topics in this forum
You cannot edit your posts in this forum
You cannot delete your posts in this forum
You cannot vote in polls in this forum

Are you really that hungry?
'Go Vegetarian!'

The green book on vegetarian nutrition. Download free HERE.
'Eating Up the World'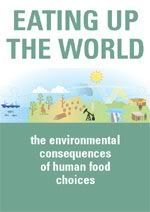 Download free HERE.
Animals Australia 'Unleashed'

Animals Australia 'Unleashed'
Meat Free Petition
Latest in Clinical Nutrition Vol.16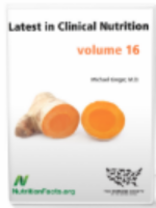 The latest volume of this series is now available. Click on image for more info.
Healthshare
Facebook