Author
Message
markB
Newbie



Joined: Jul 29, 2009
Posts: 451



Posted: Thu Jul 19, 2012 2:44 pm

Post subject: Australia Can Lead on Climate Action - Panel Discussion

---

From Laggard to Leader - How Australia Can Lead the World to Zero Carbon

Find out about this new plan at an event not to be missed. The Plan will be outlined by report co-author Fergus Green who will then participate in a panel discussion with guest speakers Professor Stuart White (Director, Institute for Sustainable Futures) and one other (TBC).

"We shouldn't act before the rest of the world."

"Our actions won't make a difference, anyway."

Claims such as the above have come to define Australia's climate change debate.

Beyond Zero Emissions is challenging these excuses for inaction with a new report that makes the case for Australian leadership on climate change. The report:

* highlights the true extent of Australia's influence over global emissions

* demonstrates how the practical, problem-solving approach to sectoral decarbonisation advocated in the BZE Zero Carbon Australia Plans can be leveraged by Australia to achieve major emissions reductions globally while the UN negotiations remain deadlocked

* outlines a series of domestic and foreign policy initiatives that Australia should implement to steer the world's trajectory towards a truly clean energy future.

When: Tuesday, July 24, 2012 (6.30-8.00pm)

Where: Building 4, Level 2, Room 34, University of Technology Sydney (corner Thomas and Harris Streets - access off Harris Street), Ultimo

Find out more about the report at http://beyondzeroemissions.org/laggardtoleader

The report will be available to purchase at the event.

Book your ticket at http://laggardtoleadersydney.eventbrite.com/

Seats are limited!
All times are GMT + 10 Hours






You cannot post new topics in this forum
You cannot reply to topics in this forum
You cannot edit your posts in this forum
You cannot delete your posts in this forum
You cannot vote in polls in this forum

Are you really that hungry?
'Go Vegetarian!'

The green book on vegetarian nutrition. Download free HERE.
'Eating Up the World'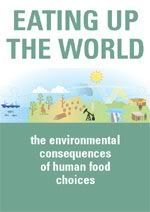 Download free HERE.
Animals Australia 'Unleashed'

Animals Australia 'Unleashed'
Meat Free Petition
Latest in Clinical Nutrition Vol.16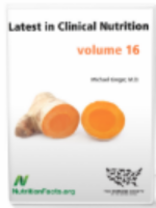 The latest volume of this series is now available. Click on image for more info.
Healthshare
Facebook