Author
Message
markB
Newbie



Joined: Jul 29, 2009
Posts: 352



Posted: Sat Mar 24, 2012 1:22 pm

Post subject: Tweet For Harp Seals

---

As you read this e-mail, baby seals may be having their heads smashed in with clubs and hooks rammed into their eyes or mouths. Yes, Canada has started its annual massacre of seals.

We are nearing the final nail in the coffin, so your help is extremely important now so that we can keep pushing hard and end the cruel slaughter of baby seals.

Now that Russia - which had been importing 95% of Canadian seal pelts - has joined the US and the EU in banning seal fur imports, the seal slaughter is dwindling like never before.

Canadian officials are starting to recognise that it may be time to end the slaughter, and national Canadian media outlets are finally editorialising against the massacre. We are closer to victory now than we've ever been before, but we need your voice to help end the slaughter once and for all.

We are asking everyone to take to Twitter and stand up against the seal slaughter by tweeting one of these messages:

* This is the Canadian seal slaughter & it's starting today. RT IF UR OUTRAGED! http://twitpic.com/8zum0m via @peta Tweet This

* The Canadian seal slaughter has begun! Take action 2 stop the massacre of thousands of seals and RT: http://bit.ly/gQdTnh via @peta Tweet This

* This is a picture of a baby seal. RT if u think it's wrong 4 Canada 2 slaughter him: http://twitpic.com/8zuo8i #SaveTheSeals via @peta Tweet This

Even some of Canada's own members of Parliament are publicly questioning whether the annual massacre should continue. Please politely tweet to Canadian Prime Minister Stephen Harper (@pmharper) that he should listen and call off the slaughter immediately.

Thank you for speaking up for seals.
All times are GMT + 10 Hours






You cannot post new topics in this forum
You cannot reply to topics in this forum
You cannot edit your posts in this forum
You cannot delete your posts in this forum
You cannot vote in polls in this forum

Are you really that hungry?
'Go Vegetarian!'

The green book on vegetarian nutrition. Download free HERE.
'Eating Up the World'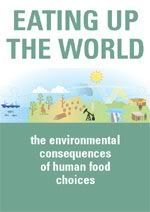 Download free HERE.
Animals Australia 'Unleashed'

Animals Australia 'Unleashed'
Meat Free Petition
New Product
Healthshare
Facebook