Author
Message
Jazuke
Newbie



Joined: Oct 25, 2011
Posts: 1



Posted: Wed Oct 26, 2011 5:11 pm

Post subject: Vote for new Vegetarian Pizza at Vapiano's Brisbane!

---

Hi everyone,

Shameless self-promotion that will benefit all the vegetarians in Brisbane!

I have entered a 'design a pizza' competition with Vapiano's on Facebook. Mine is in the top ten, and the only vegetarian one there. In my opinion, it's very tasty and better than some boring vego pizzas out there! If I win (by public vote), my pizza will appear on their menu and I'll get some free pizza.

If you feel like being generous and helping out a fellow vego, please take a second and vote for mine.

Got to the Vapiano facebook page, and they have a poll on their wall. Mine is listed under 'Jaz' And its the vegetarian one, please vote.
http://www.facebook.com/VapianoAustralia


Thanks in advance for your support!
All times are GMT + 10 Hours






You cannot post new topics in this forum
You cannot reply to topics in this forum
You cannot edit your posts in this forum
You cannot delete your posts in this forum
You cannot vote in polls in this forum

Are you really that hungry?
'Go Vegetarian!'

The green book on vegetarian nutrition. Download free HERE.
'Eating Up the World'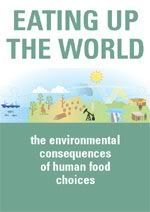 Download free HERE.
Animals Australia 'Unleashed'

Animals Australia 'Unleashed'
Meat Free Petition
New Product
Healthshare
Facebook