Author
Message
markB
Newbie



Joined: Jul 29, 2009
Posts: 352



Posted: Thu Oct 06, 2011 6:30 pm

Post subject: New Healthshare Website

---

Healthshare is a new networking and information website which was created because the developers believe that access to health information and resources in Australia is fragmented and sub-optimal.

The new website aims to provide a portal to professional and non-profit associations, as well as to practitioners. It also offers people the opportunity of linking with others who have the same health challenges.

You can join up like Facebook and access polls and start and /or reply to discussions.

The Australian Vegetarian Society is a Healthshare Content Partner.

Visit our page at:

www.healthshare.com.au/community/healthy_living/vegetarian_eating

You are welcome to encourage others to join this online community.
All times are GMT + 10 Hours






You cannot post new topics in this forum
You cannot reply to topics in this forum
You cannot edit your posts in this forum
You cannot delete your posts in this forum
You cannot vote in polls in this forum

Are you really that hungry?
'Go Vegetarian!'

The green book on vegetarian nutrition. Download free HERE.
'Eating Up the World'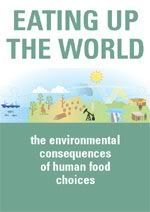 Download free HERE.
Animals Australia 'Unleashed'

Animals Australia 'Unleashed'
Meat Free Petition
New Product
Healthshare
Facebook