Author
Message
angie
Newbie



Joined: Jan 16, 2008
Posts: 1



Posted: Wed Jan 16, 2008 7:38 am

Post subject: Leather

---

Hi! I'm interested in how others feel about leather products, especially shoes. Even though I haven't eaten meat for over 10 years, I have always bought leather shoes without really thinking about it. I'm starting to feel uncomfortable about buying leather. How do you deal with this issue?

markB
Newbie



Joined: Jul 29, 2009
Posts: 451



Posted: Thu Jan 31, 2008 11:44 am

Post subject: Leather

---

Hi Angie

This is a common problem for vegetarians as most shoes are cheap and uncomfortable.

If I have old leather things I still use them as it means that there is no more harm being done and it is environmentally friendly not to buy a replacement non-leather version. Also, buying second-hand leather goods is fine by me for similar reasons, especially as profits can often go to worthwhile causes (eg Salvos or St Vinnies).

Ultimately, however, the decision to buy leather goods is affected by how far up the ethical ladder you wish to climb. Buying a one-off leather article which will last you several years is quite different to eating animals every day!

I certainly know many women who have this problem with shoes and I do not have any problem with their decision either way. Men's shoes seem to be more easily obtainable in non-leather, so it is not such a problem.

Mark

Davey
Newbie



Joined: Sep 27, 2007
Posts: 24
Location: Sydney


Posted: Sun Feb 10, 2008 11:49 am

Post subject: Non leather footwear?

---

Hi Angie

Buying non leather shoes can be a problem as alternatives are mostly expensive, bad for your feet or let in water, (e.g. runners).

Also occupations may make the wearing of non leather shoes unacceptable.

We may feel better however if we

always

wear non leather footwear whenever we have the choice, (but conform when we don't).

As Mark points out footwear is only an occaisional purchase.
_________________
Health and Happiness always. Davey

Last edited by Davey on Sat Sep 29, 2012 3:30 pm; edited 1 time in total

kristen4382
Newbie



Joined: Apr 13, 2008
Posts: 5
Location: Sydney


Posted: Sun Apr 13, 2008 1:45 am

Post subject:

---

Hi Angie =)

I have been feeling similarly lately. These days I get the shoes re-soled whenever possible. I have some boots I am in looove with [aside from being made from cow carcass] so I take them to one of those remarkable engraving places that seem to do everything, and for a great price the soles, heel and toe of the boot is jazzed up with a bit of rubber or something. It works out well ethically, and financially!

If you feel strongly enough to not want to wear them at all, I'd head towards those clothing bins. At the moment I am loving PVC shoes Anyone know if there is a Sydney store along the lines of the vegan footwear one in Collingwood [?], Victoria? I keep forgetting to go there when I'm at the tennis. I'm always too poor by then, to buy their shoes anyway.
All times are GMT + 10 Hours






You cannot post new topics in this forum
You cannot reply to topics in this forum
You cannot edit your posts in this forum
You cannot delete your posts in this forum
You cannot vote in polls in this forum

Are you really that hungry?
'Go Vegetarian!'

The green book on vegetarian nutrition. Download free HERE.
'Eating Up the World'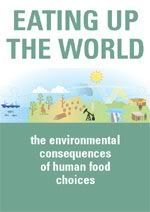 Download free HERE.
Animals Australia 'Unleashed'

Animals Australia 'Unleashed'
Meat Free Petition
Latest in Clinical Nutrition Vol.16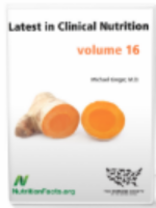 The latest volume of this series is now available. Click on image for more info.
Healthshare
Facebook