Author
Message
markB
Newbie



Joined: Jul 29, 2009
Posts: 451



Posted: Mon Jan 24, 2011 1:26 pm

Post subject: Vegan Nutrition Classes - Eight-week Course

---

Vegan nutrition classes will be held over eight weeks. The classes will be run by Naturopath (BHSc) and healthy cooking coach, Eve Adam.

When: Tuesday, 1 February to Tuesday, 22 March (6.30 to 8.00pm)

Where: Prairiewood Youth Centre, 194 Restwell Road, Prairiewood (opposite Stocklands Mall), Western Sydney

Cost: $80 (for eight 90 minute classes and class notes)

Want to be healthy but not sure what to eat?
Want to learn more about nutrition and health?
Want to manage your weight without counting calories?
Want to make healthy meals for your kids?
Want to cut throught the advertising myths?
Then come along!

Classes are designed to be practical with information that you can apply straight away to get you into healthier habits and feel empowered to make informed decisions about the food that you eat.

You will learn about sources of protein, carbohydrates, sugar and sugar substitutes, replacing unhealthy food cravings with healthier alternatives, preventing food cravings, sources of fats, cholesterol, weight management without counting calories, iron, zinc, vitamin B12, how to read food labels, healthier cooking methods, etc.

To register or for further details please contact Eve at renewvitality@gmail.com or phone 0413 780 564.
All times are GMT + 10 Hours






You cannot post new topics in this forum
You cannot reply to topics in this forum
You cannot edit your posts in this forum
You cannot delete your posts in this forum
You cannot vote in polls in this forum

Are you really that hungry?
'Go Vegetarian!'

The green book on vegetarian nutrition. Download free HERE.
'Eating Up the World'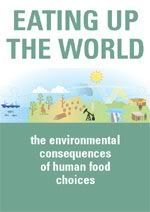 Download free HERE.
Animals Australia 'Unleashed'

Animals Australia 'Unleashed'
Meat Free Petition
Latest in Clinical Nutrition Vol.16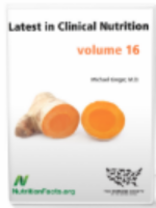 The latest volume of this series is now available. Click on image for more info.
Healthshare
Facebook