Author
Message
markB
Newbie



Joined: Jul 29, 2009
Posts: 451



Posted: Tue May 19, 2009 11:28 am

Post subject: Egyptian Pigs Barbarically Slaughtered

---

A YouTube video of pigs being culled in Egypt as part of swine flu measures has caused outrage at the apparent barbarity of the method of slaughtering the animals. The clip posted by independent newspaper

Al-Masri Al-Yom

includes gory images of pigs being beaten with iron bars, piglets being stabbed and animals being kicked alive into bulldozer buckets.

In the video, one man describes how chemicals are also poured on animals caged in lorries, leading to a slow death. Ali Shaaban, head of the site where the corpses are buried, confirmed the method.

"The pigs are covered with chemical products and left for 30 or 40 minutes until they are dead, then we throw them in the ditch,'' he said.

Since going online on YouTube, the clip has sparked horrified reactions from Muslims and from the Christian Copt community, who are the main rearers of pigs in Egypt as Muslims do not eat pork.

The slaughter caused controversy from its start on May 3, when riot police clashed with stone-throwing pig farmers trying to prevent their animals from being taken away.

Authorities have said it will take six months to complete the slaughter and announced plans to import three machines to boost culling capacity to 3000 animals a day.

An online petition calling on the Egyptian Government to end the "senseless slaughter" has been launched on www.thepetitionsite.com/3/stop-the-brutal-killing-of-pigs-in-egypt and also (in Dutch) at www.varkensinnood.nl/forms/default.aspx?fid=17 which will be sent to the Egyptian embassy in The Hague.
All times are GMT + 10 Hours






You cannot post new topics in this forum
You cannot reply to topics in this forum
You cannot edit your posts in this forum
You cannot delete your posts in this forum
You cannot vote in polls in this forum

Are you really that hungry?
'Go Vegetarian!'

The green book on vegetarian nutrition. Download free HERE.
'Eating Up the World'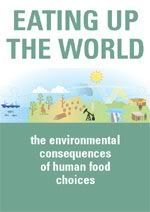 Download free HERE.
Animals Australia 'Unleashed'

Animals Australia 'Unleashed'
Meat Free Petition
Latest in Clinical Nutrition Vol.16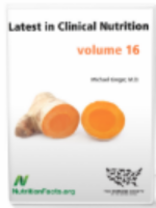 The latest volume of this series is now available. Click on image for more info.
Healthshare
Facebook