Author
Message
Pru
Newbie



Joined: May 17, 2009
Posts: 1



Posted: Mon May 18, 2009 9:36 am

Post subject: Australian Wine

---

Hi All,

I`m English, married to an Australian, and I was wondering if you could help me out. I`m used to checking the labels on wines over here to see if they`re vegetarian, but I have noticed that no Australian wines have information on whether they are vegetarian or not. My husband has his own theories, but does anyone know why this is? Are none of them vegetarian? Is vegetarian labelling something that`s just not done over there? Does anyone know of any Australian wines that are vegetarian? It`s fairly standard here - most manufacturers and almost all supermarkets will state if the wine is vegetarian.

I will be moving to WA in the next few months, so any advice on being vegan in Australia would be much appreciated!

Thanks,
Pru.
All times are GMT + 10 Hours






You cannot post new topics in this forum
You cannot reply to topics in this forum
You cannot edit your posts in this forum
You cannot delete your posts in this forum
You cannot vote in polls in this forum

Are you really that hungry?
'Go Vegetarian!'

The green book on vegetarian nutrition. Download free HERE.
'Eating Up the World'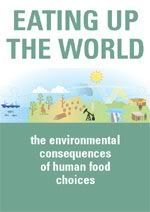 Download free HERE.
Animals Australia 'Unleashed'

Animals Australia 'Unleashed'
Meat Free Petition
New Product
Healthshare
Facebook