Author
Message
markB
Newbie



Joined: Jul 29, 2009
Posts: 451



Posted: Thu May 14, 2009 4:01 pm

Post subject: Stop Woolworths Sponsoring Animal Cruelty

---

Action Alert

Please act as soon as possible!

Graphic footage has surfaced of pigs being held in atrocious conditions within one of Tasmania's largest piggeries, Longerenong Livestock in Winnaleah.

Video evidence has shown live pigs riddled with maggots, many with wounds and enormous abscesses, lying in manure and entrapped in steel pens where they are physically unable to move. Police have described the horror scene and neglect that has resulted in the "serious disablement" of sows, the complete absence of veterinary treatment for injured pigs, and the unjustifiable suffering resulting from their neglect.

This is a piggery that supplies Woolworths with 20% of its Tasmanian pork. Yet in spite of the supplier being charged with multiple counts of gross animal cruelty, Woolworths has failed to act and sever its ties with Longerenong Livestock, instead providing the farm with a list of improvements to be met within the next four weeks. In the meantime, business continues as usual, with Woolworths continuing to buy pork from this producer.

This is not good enough. As a market leader in the retail sector, Woolworths has a responsibility, and a duty of care, to act decisively in the face of such damning evidence and cease all business with Longerenong Livestock immediately. While Woolworths continues to support this operation, they are doing nothing less than sanctioning animal cruelty of the greatest magnitude.

Action:

Write to Woolworths, urging them to immediately stop buying pork from Longerenong Livestock. Stress that the conditions these animals have had to endure are abhorrent and inexcusable, and that by continuing to financially support this supplier, Woolworths are facilitating their horrendous mistreatment. Insist that as one of Australia's largest retailers, Woolworths has a responsibility to ensure they do business with ethical producers who maintain the highest standards of animal welfare.

Woolworths Limited
PO Box 8000
Baulkham Hills NSW 2153

Or fill in the online comment form at: www.woolworthslimited.com.au/phoenix.zhtml?c=144044&p=contact

Thank you!
All times are GMT + 10 Hours






You cannot post new topics in this forum
You cannot reply to topics in this forum
You cannot edit your posts in this forum
You cannot delete your posts in this forum
You cannot vote in polls in this forum

Are you really that hungry?
'Go Vegetarian!'

The green book on vegetarian nutrition. Download free HERE.
'Eating Up the World'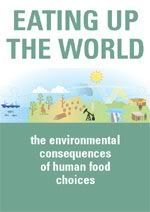 Download free HERE.
Animals Australia 'Unleashed'

Animals Australia 'Unleashed'
Meat Free Petition
Latest in Clinical Nutrition Vol.16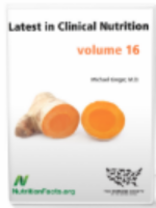 The latest volume of this series is now available. Click on image for more info.
Healthshare
Facebook