Author
Message
bmron
Newbie



Joined: Mar 16, 2009
Posts: 12
Location: Blue Mountains NSW


Posted: Tue Mar 17, 2009 11:42 am

Post subject: Blue Mountains Pie Shop

---

I discovered this place in the Blue Mountains last year:

Mountain High Pies
293 Great Western Highway
Wentworth Falls NSW 2782

Phone 02 47573737 Fax 02 7573739

Mon to Fri 6am - 4pm
Sat & Sun 6am - 5pm

They are the northern side of the highway.

They do sell meat pies but they have a range of delicious vegetarian and vegan pies:

Tomato, Almond & Zucchini Quiche (not vegan, of course)

Pumpkin, Cashew & Leek pie with sunflower seeds

Roasted Vegetables pie with pesto

Spinach & Fetta pie with sesame seeds

Tomato, Coriander & Lentil pie

(vegan & my favourite)



Dhansak & Curried Vegetables, Polenta on top

Chickpea & Curried Veges with Eggplant & Coconut Milk Sauce, Cumin seeds on top

Lots of fruit pies.

You can eat in (with side dishes) or takeaway.

I've bumped into quite a few people there from various parts of the state buying them cold to take home which says a lot for the product.

PS My ONLY relationship with the business is as a customer.
All times are GMT + 10 Hours






You cannot post new topics in this forum
You cannot reply to topics in this forum
You cannot edit your posts in this forum
You cannot delete your posts in this forum
You cannot vote in polls in this forum

Are you really that hungry?
'Go Vegetarian!'

The green book on vegetarian nutrition. Download free HERE.
'Eating Up the World'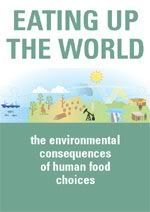 Download free HERE.
Animals Australia 'Unleashed'

Animals Australia 'Unleashed'
Meat Free Petition
New Product
Healthshare
Facebook