Author
Message
markB
Newbie



Joined: Jul 29, 2009
Posts: 449



Posted: Wed Mar 04, 2009 4:13 pm

Post subject: Help Stop Tasmanian Duck Shooting!

---

The Tasmanian Government is permitting a duck shooting season this year. Last year in Tasmania, by the shooter's own reporting, almost 1,000 duck shooters shot over 35,000 native waterbirds during the open season. With research showing that for every three ducks killed one is wounded, the animal toll of this blood sport is horrendous.

These hunts are also unsustainable. In recent years, native water bird numbers across the East Coast of Australia have decreased by 82%, due to climate change, extended droughts and more frequent El Ninos. Please take the opportunity at this crucial time to write to the Tasmanian Minister to express your opposition and to urge him to immediately call off the pending Tasmanian duck shooting season. Please write to:

The Hon. David Llewellyn
Minister for Primary Industries and Water
Email: david.llewellyn@dpiw.tas.gov.au

Please also consider writing a short letter to the editor, which can be read by thousands. Here are the three main Tasmanian newspaper contacts:

In Launceston -

The Examiner: editor@examiner.com.au

In Hobart -

The Mercury: mercuryedletter@dbl.newsltd.com.au

In North West Tasmania -

The Advocate Newspaper: news@theadvocate.com.au

Here are a few suggested points for your letters. Please rewrite these in your own words, if you choose to use them.

* Highlight the fact that duck shooting has been banned in Queensland, NSW and WA, and urge the minister to follow the lead of these states.

* Explain that the public is overwhelmingly disgusted by and opposed to duck shooting.

* The recreational shooting of native waterbirds is unsustainable. Climate change is placing increasing pressures on their populations. The additional threat caused by a shooting season could be catastrophic for their survival.

* Duck shooting wounds many more birds than just those that are killed. For every 3 birds killed, at least one is left wounded.

* To endanger native bird populations and cause mass injury and suffering simply for the sake of recreation is irresponsible, unethical and against the will of the public.

* Call on Minister Llewellyn to call a halt to recreational duck shooting season.

Thank you!
All times are GMT + 10 Hours






You cannot post new topics in this forum
You cannot reply to topics in this forum
You cannot edit your posts in this forum
You cannot delete your posts in this forum
You cannot vote in polls in this forum

Are you really that hungry?
'Go Vegetarian!'

The green book on vegetarian nutrition. Download free HERE.
'Eating Up the World'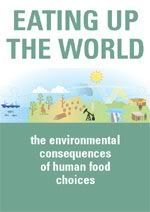 Download free HERE.
Animals Australia 'Unleashed'

Animals Australia 'Unleashed'
Meat Free Petition
Latest in Clinical Nutrition Vol.16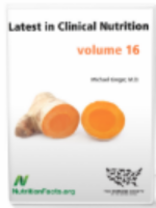 The latest volume of this series is now available. Click on image for more info.
Healthshare
Facebook