Author
Message
markB
Newbie



Joined: Jul 29, 2009
Posts: 454



Posted: Tue Feb 17, 2009 1:43 pm

Post subject: Animal Activist Guide - Submissions Wanted

---

Former Democrat senator, Andrew Bartlett, is compiling a guide aimed at providing animal advocates with a wide range of information, examples and ideas on how to more successfully influence political change for the benefit of animals.

As part of that project he is seeking people to provide him with short vignettes briefly describing lessons they have learnt (either positive or negative) from their experiences advocating and campaigning for animals.

This could range from providing a few general tips on dos and don'ts, to describing things learnt from a specific campaign or action.

These vignettes will either be attributed to the author, or reproduced anonymously, as requested.

If you, or someone else you may know or have worked, with has a story to share he would be interested to hear.

Contributions should be no more than 250 words long.

You might like to start by asking yourself, "Is there something I have learnt about using political and other processes to help animals that I think would be useful knowledge for others?"

Please send any responses to theanimalguide@gmail.com

If you need to post material, it can be sent to Andrew Bartlett, PO Box 148, Wilston Qld 4051.

Submissions are needed by

March 20, 2009

.

Please contact Andrew if you have any queries or other suggestions, and feel free to pass this on to anyone you think may be interested.

There is a huge number of people around Australia who have campaigned for better treatment of animals over many years. Many different approaches and tactics are used with varying degrees of success, and Andrew is keen to try to draw as wide a range of views as possible.
All times are GMT + 10 Hours






You cannot post new topics in this forum
You cannot reply to topics in this forum
You cannot edit your posts in this forum
You cannot delete your posts in this forum
You cannot vote in polls in this forum

Are you really that hungry?
'Go Vegetarian!'

The green book on vegetarian nutrition. Download free HERE.
'Eating Up the World'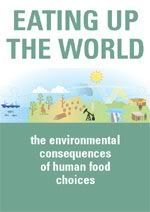 Download free HERE.
Animals Australia 'Unleashed'

Animals Australia 'Unleashed'
Meat Free Petition
Latest in Clinical Nutrition Vol.16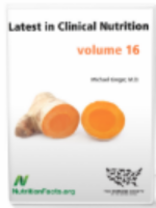 The latest volume of this series is now available. Click on image for more info.
Healthshare
Facebook