Author
Message
stardrifter
Newbie



Joined: Oct 04, 2007
Posts: 28
Location: Sydney


Posted: Sat Dec 13, 2008 10:14 pm

Post subject: New Vegetarian Cafe in Cessnock, Hunter Valley

---

Hi all,

I had the opportunity to visit a new vegetarian and vegan cafe in Cessnock in the Hunter Valley recently. It only opened about a month ago. They specialise in organic vegetarian and vegan food.

The owner and chef, Andre, has had restaurants around Sydney prior to opening this one. If it's not too busy it's well worth taking the time to have a chat with him too, he's travelled around the world to some amazing places and met some amazing people.

As for the food, we skipped entrees (which sounded yummy!) and went straight for mains. All mains are served with the most divine vegetables. Andre is French so the food does have a bit of a French influence, but it is truly divine. I got to try a bit of several of the mains and it was all exceptionally good. I tried the Gauranga quiche (south of France open pie with ratatouille vegetables and paneer cheese,) Hari's pasta bake (topped with fetta and fresh basil) and the Rama bean steak (served with coconut cream and mushroom sauce.) I tell you, they just about had to roll me home!

I really can't recommend this restaurant highly enough, the food is fabulous, Andre, his wife and son are all lovely, the atmosphere is relaxed with a really nice ambience and quietness, with music playing in the background.

If you live round there or are visiting definitely give this place a go. They're open for lunch and dinner (and maybe breakfast, not sure.)

And when you go, I can highly recommend the Lalita pudding for dessert. It's mocha and macadamia cake served with coconut custard and fruit. I've not had coconut custard before but I am in love! I could eat it all day! Prices are very reasonable too.

Okay, the place is called Hari's alternative cafe.
Located at:
43 Allandale Road, Cessnock
(Cnr. of McGrane Street)
Phone: 02 4990 7760
_________________
We are all spiritual beings having a human experience....
All times are GMT + 10 Hours






You cannot post new topics in this forum
You cannot reply to topics in this forum
You cannot edit your posts in this forum
You cannot delete your posts in this forum
You cannot vote in polls in this forum

Are you really that hungry?
'Go Vegetarian!'

The green book on vegetarian nutrition. Download free HERE.
'Eating Up the World'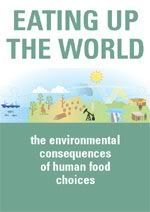 Download free HERE.
Animals Australia 'Unleashed'

Animals Australia 'Unleashed'
Meat Free Petition
Latest in Clinical Nutrition Vol.16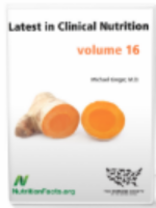 The latest volume of this series is now available. Click on image for more info.
Healthshare
Facebook