Author
Message
stardrifter
Newbie



Joined: Oct 04, 2007
Posts: 28
Location: Sydney


Posted: Sat Dec 13, 2008 10:05 pm

Post subject: New Vegetarian Cafe in the Hawkesbury NSW!

---

Woohoo! A vegetarian cafe has opened in Richmond, NSW!

It's called A Thousand Paths Vegetarian Cafe (next door to A Thousand Paths shop which has books, crystals, etc.)

Address:
Shop 7, Magnolia Mall
285 - 289 Windsor Street
Richmond NSW 2753

Phone: 02 4578 0400

Opening times:
Tuesday to Saturday at present.

I went there today and the food is beautiful, though they had been very busy during the last couple of days so had sold out of a lot of what they normally have. But they have only been open for a couple of weeks and are feeling their way. They close over the Christmas period for 3 weeks and next year should see some exciting developments for this cafe. They are thinking of having a Saturday or Sunday breakfast menu for a start.

They have a good selection of salads, and quiche and pies, smoothies, cappucinos, big selection of teas, really nice fruit and walnut loaf (yummy toasted!) and yummy falafel and rice balls (side dish.)

Anyhow, all those living in Hawkesbury/Nepean areas, or visiting, go visit this cafe, it's important we support vegetarian eateries so they stay open and so hopefully more will open!

While you're there, check out their "new age" shop too. I believe they also do reiki, psychic readings and the like.
_________________
We are all spiritual beings having a human experience....
All times are GMT + 10 Hours






You cannot post new topics in this forum
You cannot reply to topics in this forum
You cannot edit your posts in this forum
You cannot delete your posts in this forum
You cannot vote in polls in this forum

Are you really that hungry?
'Go Vegetarian!'

The green book on vegetarian nutrition. Download free HERE.
'Eating Up the World'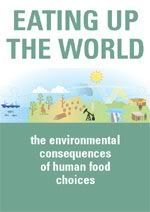 Download free HERE.
Animals Australia 'Unleashed'

Animals Australia 'Unleashed'
Meat Free Petition
Latest in Clinical Nutrition Vol.16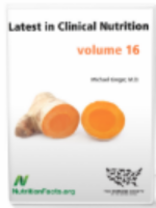 The latest volume of this series is now available. Click on image for more info.
Healthshare
Facebook