Author
Message
naisi
Newbie



Joined: Oct 09, 2008
Posts: 3



Posted: Thu Oct 09, 2008 9:01 pm

Post subject: Veg Iron Supplements

---

I am a strict vegan and have seriously low iron stores... So I have been told to take iron supplements (because I obviously didn't agree to the suggestion of eating meat).

I found it really difficult to find clear answers online relating to vegan or even vegetarian iron supplements...

As vegetarians/vegans, we are at higher risk of iron deficiency... therefore you would think that a manufacturer of an iron supplement would create a vegetarian/vegan product. Apparently this is NOT the case... FEFOL is NOT VEGETARIAN... even though it has been recommended to a number of my vegetarian friends who were told it is vegetarian friendly!

My fiance has written to the manufacturer suggesting a vegetarian version of the product might be a wise commercial decision... However, I believe in the power of numbers, and think that if we all were to ask them to be more aware of the needs of vegetarians (a large portion of the target market for an iron supplement), then we might just influence them!

Email for the manufacturer is: Charmaine.Sofia@pharmacare.com.au

I am currently taking FGF... I believe this is vegetarian, although not vegan (not happy)! Can anyone confirm this and/or suggest an alternative vegan friendly iron supplement that contains a similar dosage? i.e. 87mg of equivalent elemental iron.

Thanks all!
Renee

naisi
Newbie



Joined: Oct 09, 2008
Posts: 3



Posted: Fri Oct 10, 2008 9:23 pm

Post subject: Found a Solution! :)

---

I called the manufacturer of FGF today (Abbotts Australasia) and none of their products are vegetarian. (I'm feeling a bit freaked out because I have been taking them for a few weeks). They contain bovine derived magnesium stearate. So that means Ferrograd-C, FGF, etc.

Fefol contains gelatine derived from a bovine source, and beeswax.

I'm feeling a little disappointed and upset with the lack of understanding amongst doctors and pharmacists. Many of my veg friends have been told that products such as Fefol and FGF are "suitable for vegetarians". I can now translate this - the product will assist vegetarians with their iron deficiencies, but they are not necessarily vegetarian/vegan products! AAAAAAAGH! I'm not usually a "preachy" kind of vegan, but stuff like this really irritates me!

Anyway, must be solution focused, so moving on!

Hours of research later... Here's what I have found:
* Vegan Iron by VegLife: http://www.evitamins.com/product.asp?pid=5444 - I would need to take 3-4 tablets / day, but they come in 100 tablet bottles at about $12... $12 / month is reasonable! And I really like this supplement because it contains Vit C (20mg) for absorption, plus a little folate (30mcg) and B12 (15mcg)...
* Vegan One Multiple w/ Iron by VegLife: http://www.evitamins.com/product.asp?pid=12758 - Seems to be a good daily multi with B12: 100mcg, Folate:400mcg, Vit C: 200mg, Iron: 18mg - I figure this will get my folate and B12 sorted!

I have just ordered 10 x Iron and 5 x Vegan One Multiple online from evitamin... Figured I would save postage (to Melbourne, Australia) by ordering in bulk. Problem is the estimated delivery date is 12 November when I will be on honeymoon!

So I've decided to order the Freeda Iron to get me by for the next few weeks until the other stuff arrives. It just isn't as comprehensive as the VegLife product as it doesn't contain the co-factors. http://crueltyfreeshop.com.au/index.php?main_page=product_info&cPath=1_11_37&products_id=467 It should arrive in 2 days or so because it is within Australia.

I have sent an email to the cruelty free shop about importing the VegLife products... Would be great to be able to get them locally in Australia...

What a mission! I'm feeling a bit exhausted but somewhat satisfied that I have a viable solution!

I hope that the results of my research save some others much time and energy!

kristen4382
Newbie



Joined: Apr 13, 2008
Posts: 5
Location: Sydney


Posted: Sun Oct 12, 2008 2:15 am

Post subject:

---

Thank you so much for sharing that! I've had confusing email replies about ingredients too [I'm not vegan, but not cool with consuming gelatine amongst other things]. I've dealt with Charmaine in the past and have found her to be pretty helpful, at least in my circumstances, as she suggested a couple of vegan alternatives to regular cold and flu meds.

Hope the supplements do the trick!
All times are GMT + 10 Hours






You cannot post new topics in this forum
You cannot reply to topics in this forum
You cannot edit your posts in this forum
You cannot delete your posts in this forum
You cannot vote in polls in this forum

Are you really that hungry?
'Go Vegetarian!'

The green book on vegetarian nutrition. Download free HERE.
'Eating Up the World'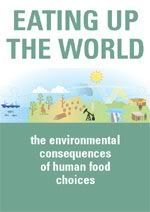 Download free HERE.
Animals Australia 'Unleashed'

Animals Australia 'Unleashed'
Meat Free Petition
Latest in Clinical Nutrition Vol.16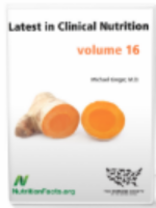 The latest volume of this series is now available. Click on image for more info.
Healthshare
Facebook