Author
Message
kristen4382
Newbie



Joined: Apr 13, 2008
Posts: 5
Location: Sydney


Posted: Sun Sep 28, 2008 2:09 am

Post subject: 'Behind The Mask' DVD

---

Behind The Mask

- US
A unique documentary focusing on those individuals who take direct action to save animals. Featuring, Keith Mann, Rod Coronado, Kevin Kjonaas, John Feldmann, Ingrid Newkirk, Paul Watson and many more.



Released

: 2006


Running time

: 72 mins
http://www.uncagedfilms.com/index.php

After spending nearly 11 years in prison for breaking into an animal experimentation laboratory to expose animal cruelty, a young man is finally released and risks it all again to save more animals.

Who is he? What kind of a person would risk so much to save the lives of animals?

The Animal Liberation Front, comprised of clandestine animal rights activists, is now labeled the #1 domestic terrorist threat by the FBI.

Who are these 'animal liberationists' and why do they believe that breaking the law is the best way to help animals? What inspires them to challenge the status quo, fight against all odds, and endure public reproach?

Director Shannon Keith goes BEHIND THE MASK and captures the hearts and souls of men and women who unveil their individual struggles for Animal Liberation.

This controversial documentary weaves together the lives of people who face jail, devastation, and even death for their ideals.

BEHIND THE MASK exposes never-before-seen footage that reveals the extent to which these individuals will go to save the lives of animals.

People of all ages and backgrounds, from all over the globe, tell their tales of liberation, incarceration, sacrifice and determination, while exclusive underground footage reveals heart-thumping action sure to leave you wondering, who are these people?"
___________________________________________________
You can see the trailer here. I bought the dvd from the website mentioned; found it very motivational and helps the viewer to better understand why animal rights activists do what they do. I've since passed it on to my mother and a family friend...hopefully many more =) A good one for those who might not be able to sit through Earthlings.
All times are GMT + 10 Hours






You cannot post new topics in this forum
You cannot reply to topics in this forum
You cannot edit your posts in this forum
You cannot delete your posts in this forum
You cannot vote in polls in this forum

Are you really that hungry?
'Go Vegetarian!'

The green book on vegetarian nutrition. Download free HERE.
'Eating Up the World'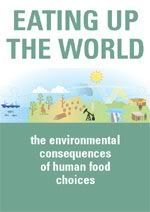 Download free HERE.
Animals Australia 'Unleashed'

Animals Australia 'Unleashed'
Meat Free Petition
Latest in Clinical Nutrition Vol.16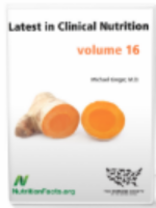 The latest volume of this series is now available. Click on image for more info.
Healthshare
Facebook