Author
Message
markB
Newbie



Joined: Jul 29, 2009
Posts: 451



Posted: Thu Mar 13, 2008 6:25 pm

Post subject: Join Animals Australia's 'Action Network'!

---

What is the Animals Australia Action Network?

Animals Australia Action Network offers the opportunity to join an active group of dedicated, like-minded people, working together to make real change for animals.

The network is coordinated by the Animals Australia Team Leader who sends out informative alerts to members, while also offering pro-active guidance and advice. This website (in conjunction with email) is used to centralise communication, which enables immediate responce to campaign developments, and also helps to keep costs down.

As a member of the Action Network you can choose your own level of involvement. From letter-writing (to keep animal issues in the press and on the minds of decision makers), to assisting in public awareness initiatives (collecting petition signatures, fundraising, campaigning and national days of action, etc.).

There is something that everyone can do to help animals!

Who should join the Action Network?

Animals Australia is looking for people who care about animals, and who want to see them protected from harm. If you want to help improve the lives of the millions of animals incarcerated in cruel factory farms across Australia, to help put an end to the indefensible live export trade, or to tell the powers that be that animals and their welfare matter, then Animals Australia want to hear from you!

Currently people who are based in Australia are being sought. However, international guests are still welcome to join.

How Do I join?

Go to http://www.animalsaustralia.org/action/register.php and fill out the registration form.

Thank you for wanting to do more to help animals. Together we can create a kinder world for all animals.
All times are GMT + 10 Hours






You cannot post new topics in this forum
You cannot reply to topics in this forum
You cannot edit your posts in this forum
You cannot delete your posts in this forum
You cannot vote in polls in this forum

Are you really that hungry?
'Go Vegetarian!'

The green book on vegetarian nutrition. Download free HERE.
'Eating Up the World'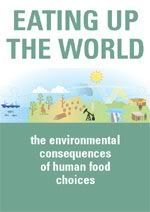 Download free HERE.
Animals Australia 'Unleashed'

Animals Australia 'Unleashed'
Meat Free Petition
Latest in Clinical Nutrition Vol.16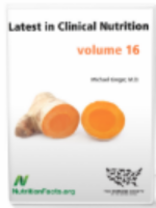 The latest volume of this series is now available. Click on image for more info.
Healthshare
Facebook