Author
Message
markB
Newbie



Joined: Jul 29, 2009
Posts: 451



Posted: Mon Feb 18, 2008 11:13 pm

Post subject: Support Ban on Sales of Animals in Pet Shops

---

Dear Friends

Please ask your local MP to support the 'Animals (Regulation of sale) Bill' Dear Friends. Every year an estimated 60,000 cats and dogs are killed in pounds and shelters across NSW. Many pets are abandoned because they were bought on impulse as cute puppies and kittens displayed in shops, but had unanticipated costs, time, effort and responsibilities. The display of pets in shops promotes impulse buying, creating demand often met by unscrupulous breeders who continue to produce more animals despite an oversupply-particularly in "puppy farms" where animals are kept in appalling conditions to reduce costs and maximise profits.

Most of you are already aware of the bill introduced by Clover Moore (to ban the sale of mammals in pet shops). If this bill passes it can help to reduce the suffering and putting to death hundreds of thousands of unwanted pets. We have a real chance to make it happen. Many people support this bill, however there is a very strong & very loud opposition from the pet industry, so we need to act now! If we think that we do not have time, we need to remember all the faces of the abandoned cats and dogs who are put to death in pounds and shelters every year.

Please URGENTLY contact your local MP and ask her/him to support this bill. Send them a letter/fax/e-mail letting them know how you feel about this issue. If you do not have much time you can make a telephone call. If you do not know who is your local MP - the details of Local Members are at this link:

www.parliament.nsw.gov.au/prod/parlment/members.nsf/V3ListCurrentLAMembers?open&vwCurr=CurrLAByElectorate

If you are confused about which electorate you are in, you can type your postcode in at this link:

www.elections.nsw.gov.au/state_government_elections/electoral_districts/electoral_district_search

Please send a copy of your letter to Clover Moore office at: mailto:ElectorateOffice.Sydney@parliament.nsw.gov.au

You can view Clover's bill at www.parliament.nsw.gov.au/prod/parlment/HansArt.nsf/V3Key/LA20071018005

Just a few moments of your time could make an enormous difference to the lives of many cats and dogs!

Thank you.
All times are GMT + 10 Hours






You cannot post new topics in this forum
You cannot reply to topics in this forum
You cannot edit your posts in this forum
You cannot delete your posts in this forum
You cannot vote in polls in this forum

Are you really that hungry?
'Go Vegetarian!'

The green book on vegetarian nutrition. Download free HERE.
'Eating Up the World'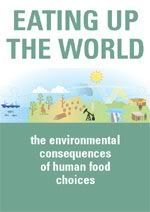 Download free HERE.
Animals Australia 'Unleashed'

Animals Australia 'Unleashed'
Meat Free Petition
Latest in Clinical Nutrition Vol.16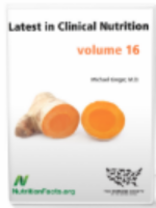 The latest volume of this series is now available. Click on image for more info.
Healthshare
Facebook