Author
Message
markB
Newbie



Joined: Jul 29, 2009
Posts: 454



Posted: Tue Apr 24, 2012 5:35 pm

Post subject: US May Ban Growth Antibiotics in Livestock

---

The practice of feeding antibiotics to enhance growth of livestock has led to a judge's order that moves toward ending that use of the drugs.



The New York Times

reported that the Obama Administration has warned the government that they may soon ban agricultural uses of some popular antibiotics that many scientists say encourage dangerous infections and potentially jeopardise public health.

Dr Andrew Monk, BFA Standards Convenor, comments that the ban would be a positive move by the US.

"Incorporating antibiotics into animal feed is not only damaging the use of antibiotics in human use, but is not managing human health correctly".

"The use of antibiotics in animal feed is plastering over a structural issue for a broader issue".

"Consumers who want truly free range in addition to artificial additive-, antibiotic- and synthetic agrichemical-free, should look for the recognised and respected Organic Bud logo with the words 'Australian Certified Organic' to be assured they are buying what the label claims."

Nutritionist Shane Heaton said "In Australia more antibiotics are prescribed to animals for preserving their life and to sustain feed conversion ratios as opposed to the amount prescribed to people".

"When humans consume antibiotics through the food chain you increase the risk of becoming resistant to superbugs."

Under the Australian Certified Organic Standards incorporating antibiotics in feed is prohibited.

The USorder comes two months after the Obama administration announced restrictions on agricultural uses of Cephalosporins- a critical class of antibiotics which are commonly used to treat pneumonia, strep throat and skin and urinary tract infections.

Judge Theodore H. Hatz of the Southern District of New York issued an order which effectively restarts a process that the Food and Drug Administration began 35 years ago, but never completed.
All times are GMT + 10 Hours






You cannot post new topics in this forum
You cannot reply to topics in this forum
You cannot edit your posts in this forum
You cannot delete your posts in this forum
You cannot vote in polls in this forum

Are you really that hungry?
'Go Vegetarian!'

The green book on vegetarian nutrition. Download free HERE.
'Eating Up the World'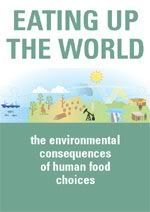 Download free HERE.
Animals Australia 'Unleashed'

Animals Australia 'Unleashed'
Meat Free Petition
Latest in Clinical Nutrition Vol.16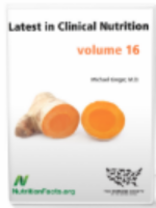 The latest volume of this series is now available. Click on image for more info.
Healthshare
Facebook