Author
Message
Bruceqlnd
Newbie



Joined: Mar 07, 2010
Posts: 2



Posted: Mon Mar 08, 2010 5:21 pm

Post subject: "Vegetarian Eggs" - PLEASE HELP!

---

Hi Everyone.

I have just been researching free range egg standards in Qld for an article I am writing and have discovered something distressing. In order to be classified as "Vegetarian Eggs" the chickens MUST be kept in cages, supposedly so that they can't eat worms!

Many people looking for an easy way to make a difference do, in good faith, buy such products as those labelled "Vegetarian Eggs". These small steps are important on the path from blissfully unaware to conscious understanding. It is way beyond misleading to label these products of abhorrent suffering in a manner that will make them appealing to individuals ethically opposed to their very existence.

It would be fabulous if some Aus Veg Society members would drop by the Egg Farmers Association's web site and let them know how you feel - just so they know someone has noticed. It is, after all, people heading our way that are being misled.

Don't think your email won't matter. In the words of ole' MLKJ,
"There may be times when we are powerless to prevent injustice, but there must never be a time when we fail to protest".

Here's a link to the website folks. There's an email contact on the page:

http://www.eggfarmers.org.au/specialty/default.htm

Don't forget to check out their "facts" page. They are actually proud that their chickens live in a space that is definitely "larger than an A4 page". How do we reason with people who think like that?

Thanks for your time - and happy Veging!

Bruce.
All times are GMT + 10 Hours






You cannot post new topics in this forum
You cannot reply to topics in this forum
You cannot edit your posts in this forum
You cannot delete your posts in this forum
You cannot vote in polls in this forum

Are you really that hungry?
'Go Vegetarian!'

The green book on vegetarian nutrition. Download free HERE.
'Eating Up the World'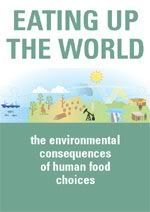 Download free HERE.
Animals Australia 'Unleashed'

Animals Australia 'Unleashed'
Meat Free Petition
Latest in Clinical Nutrition Vol.16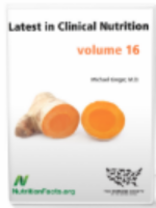 The latest volume of this series is now available. Click on image for more info.
Healthshare
Facebook