Author
Message
markB
Newbie



Joined: Jul 29, 2009
Posts: 451



Posted: Fri Oct 30, 2009 5:47 pm

Post subject: Have Your Say on Food Labelling Law and Policy

---

Please act by Friday, 20 November, 2009.

The Australia and New Zealand Food Regulation Ministerial Council, comprising Ministers responsible for food and health issues, has just released the Terms of Reference for the upcoming Review of Food Labelling Law and Policy.

Follow the following link for further detail and copies of the Terms of Reference:

www.foodstandards.gov.au/newsroom/mediareleases/mediareleases2009/23october2009jointcommuniqueaustraliaandnewzealandfoodregulationministerialcouncil/index.cfm

This review offers an important opportunity for organisations and members of the public to have their say on food labelling standards and policy, and in particular to call for reform when it comes to the labelling of animal-derived food products.

Consumers are increasingly wanting to make more informed decisions on the animal-derived food products that they purchase. Making such informed choices however is limited by the suite of confusing, poorly defined and unregulated labelling terms currently in use, including caged, grain fed, free-range, open range, and bred free-range. The absence of standardised definitions leaves these labelling terms open to interpretation and misuse.

Humane Society International has been conducting a public survey of consumer understanding and attitudes towards such terms, the full results of which will be released in the coming weeks. An initial analysis of survey results obtained so far has revealed that 95% of respondents do not feel current food labels provide enough information to make informed purchasing decisions, and 98% would be prepared to pay a little more for ethically produced food.

Truth in labelling of animal welfare-related production methods will, among other things:

Assist consumers to make suitably informed choices.

Protect genuine free range producers.

Prevent the use of misleading and deceptive labelling and marketing practices.

Allow the Australian Competition and Consumer Commission (ACCC) to prosecute misleading and deceptive conduct relating to food labelling in this area.

The first round of public consultation for this review is now open, and interested organisations and individuals are encouraged to make submissions to the panel on issues within the scope of the Terms of Reference.

The initial submission period closes on Friday, 20 November 2009.

Urgent action required:

Please take the time to provide a submission to the Food Regulation Ministerial Council.

Submissions can be sent by email to:

FoodLabellingReview@health.gov.au

Or by post to:

Food Labelling Review Secretariat
Department of Health and Ageing
MDP 150
GPO Box 9848
Canberra ACT 2601

Alternatively, in addition to a more substantive submission, Humane Society International will also be providing a brief joint letter to the Review Panel and seeking interested NGOs to sign on.

Please contact Rebecca Keeble, Senior Program Manager at rebecca@hsi.org.au by Friday, 13 November, if your organisation would be interested in signing on to this joint submission.
All times are GMT + 10 Hours






You cannot post new topics in this forum
You cannot reply to topics in this forum
You cannot edit your posts in this forum
You cannot delete your posts in this forum
You cannot vote in polls in this forum

Are you really that hungry?
'Go Vegetarian!'

The green book on vegetarian nutrition. Download free HERE.
'Eating Up the World'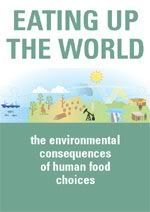 Download free HERE.
Animals Australia 'Unleashed'

Animals Australia 'Unleashed'
Meat Free Petition
Latest in Clinical Nutrition Vol.16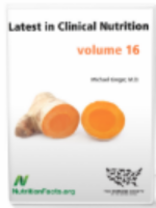 The latest volume of this series is now available. Click on image for more info.
Healthshare
Facebook