Author
Message
markB
Newbie



Joined: Jul 29, 2009
Posts: 451



Posted: Tue Sep 08, 2009 10:50 am

Post subject: Good news - Justice for Peanut!

---

Dear Friends,

I'm sure most if not, all of you have heard about the plight of Peanut - the fox terrier puppy who was stolen, mutilated and killed in the most horrific way by two men in Mackay (QLD) 11 months ago (for more information visit www.peanutslaw.com). The two men, Joahnathon Blake, 21, and Trent Cunniffe, 24, were as stupid as they were cruel, filming their torturous acts on their mobile phones, which utimately led to their conviction for animal cruelty.

Yesterday, in a victory for animals everywhere, Mackay District Court judge Michael Shanahan, handed down a three year sentence, the maximum penalty available, to Moranbah man Jonathan Blake over the October 2008 killing. This is the highest ever handed down in Australia for animal cruelty. Judge Shanahan said it was one of the worst cases he'd ever heard and said the details "beggar belief". He was invited to watch the three videos but refused to see them, saying the details read out were enough for him to impose the maximum sentence of three years in jail.

Many people in the animal movement have spent countless hours on this - gathering petitions and attending rallys. It has paid off and Peanut can now rest in peace.
All times are GMT + 10 Hours






You cannot post new topics in this forum
You cannot reply to topics in this forum
You cannot edit your posts in this forum
You cannot delete your posts in this forum
You cannot vote in polls in this forum

Are you really that hungry?
'Go Vegetarian!'

The green book on vegetarian nutrition. Download free HERE.
'Eating Up the World'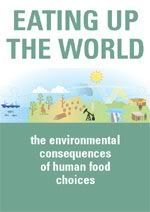 Download free HERE.
Animals Australia 'Unleashed'

Animals Australia 'Unleashed'
Meat Free Petition
Latest in Clinical Nutrition Vol.16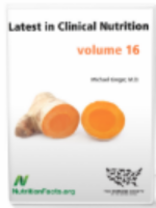 The latest volume of this series is now available. Click on image for more info.
Healthshare
Facebook