Who's Online
There are currently, 55 guest(s) and 0 member(s) that are online.

You are Anonymous user. You can register for free by clicking here
CCF Bronze Sponsor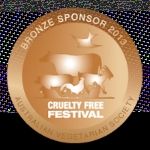 Welcome to The Australian Vegetarian Society Website
The United Nations Food and Agriculture Organization report, 'Livestock's Long Shadow' concludes that global animal agriculture contributes more greenhouse gas emissions (in CO2 equivalents) - an astonishing 18% of the total - than all forms of transportation (13.5%).

Another study from the University of Chicago found that the average American diet requires the production of an extra ton and a half of carbon dioxide-equivalent - in the form of both carbon dioxide, methane and other greenhouse gases - compared to a strictly vegetarian diet.

Most recently a study by the National Institute of Livestock and Grassland Science in Japan found that a kilogram of beef is responsible for more greenhouse gas emissions and other pollution than driving for 3 hours while leaving all the lights on back home.

Reducing your meat intake is one of the most effective personal strategies for slowing global warming. Food for thought!

You can read more on the relationship between meat production and global warming by clicking HERE.

The Australian Vegetarian Society aims to bring this awareness to many more people.
Animal Effect
Posted on Sunday, January 26 @ 22:55:12 CST (64 reads)
Topic: Mark's News
To download this app, click on the above image.
(comments? | Score: 0)
Make it Possible
Posted on Tuesday, October 30 @ 01:36:37 CDT (568 reads)
Topic: Mark's News
To view this heartening new campaign video, click on the above image.
(comments? | Score: 5)
Nutrition Facts With Dr Michael Greger
Posted on Monday, August 13 @ 00:16:05 CDT (28960 reads)
Topic: Mark's News

Dr Greger analyses thousands of research articles on nutrition from peer-reviewed medical literature and presents them in a user-friendly video format at the website NutritionFacts.org.

(comments? | Score: 5)
Philip Wollen's 'Animals Should Be Off The Menu' Debate
Posted on Friday, August 10 @ 21:09:01 CDT (2176 reads)
Topic: Mark's News
This is an inspiring speech. It sums up the issues clearly and cogently.
(comments? | Score: 0)
'Meatless Monday' Video
Posted on Wednesday, November 09 @ 00:08:33 CST (2328 reads)
Topic:
Short of time? Everything you wanted to know about going veg in an amusing nutshell!
(comments? | Score: 4.66)
'A Delicate Balance' Film
Posted on Friday, February 15 @ 14:08:24 CST (13059 reads)
Topic: Mark's News

This film is produced by the Australian director, Aaron Scheibner, and deals with the interrelation of our health, the environment and the ethical treatment of animals. The video can be viewed online. Click here for details.

(Read More... | Score: 5)
Ban Live Animal Export
Posted on Friday, February 15 @ 13:32:21 CST (5655 reads)
Topic: Mark's News

Each year millions of Australian animals are transported across the world for slaughter.

Sheep sent to the Middle East by sea are crammed into pens holding around three sheep per square metre. They're terrified and will spend up to three weeks on the crowded ship. On the way they will suffer from stress, heat exhaustion and extreme temperatures.

Cattle exported to Indonesia are treated cruelly and are slaughtered in barbaric ways, dying slow agonising deaths at the hands of unskilled meat processors.

Many do not eat, are injured or suffer from disease. Tens of thousands will die on the way each year. Those which survive are regularly transported in car boots in extreme temperatures before being handled and slaughtered in the most barbaric way.

Together we can stop this appalling journey of cruelty. Take action now. Click here.

(Read More... | Score: 5)
Lucy Speaks Out for Animals
Posted on Monday, April 23 @ 17:17:17 CDT (6751 reads)
Topic: Mark's News

The state of piggeries here in Australia is appalling. These highly intelligent animals are bred for consumption under horrific conditions. Animals Australia has an ongoing campaign to end this dreadful practice.

(Read More... | Score: 5)
Are you really that hungry?
'Go Vegetarian!'

The green book on vegetarian nutrition. Download free HERE.
'Eating Up the World'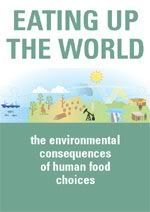 Download free HERE.
Animals Australia 'Unleashed'

Animals Australia 'Unleashed'
Meat Free Petition
Latest in Clinical Nutrition Vol.16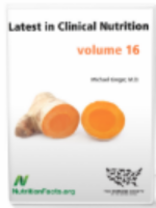 The latest volume of this series is now available. Click on image for more info.
Healthshare
Facebook